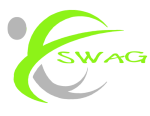 The SWAG Gymnastics team is dedicated to high quality gymnastics without compromise.  The promotion of discipline, hard work, sportsmanship, and teamwork will be lessons these athletes take with them and use the rest of their lives. Our team program will have a full set of brand new dedicated equipment for the exclusive use of team kids! ​Members of our team will compete at the local, state, regional, and national levels in the U.S.A.G. Junior Olympic Program.
The Xcel Program is designed to offer a broad-based, affordable competitive experience outside the traditional Jr. Olympic Program to attract and retain a diverse group of athletes.
Xcel Team Head Coach: Anthony Petracca
The  Xcel Team is a competitive gymnastics program which follows the levels and guidelines set by USA Gymnastics, the governing body of our sport. We offer our athletes high level coaching and a desirable atmosphere. We will work hard to prepare them for competition at the state, regional, and national levels. 
We believe in our motto "Where Kids Come First" and will strive to provide them with progressive and intentional training that will allow them to be successful and progress in the sport to the highest level they desire.
Participation in any of SWAG's competitive teams is by invitation only. If you are an existing competitive athlete looking to join our team , 
Please contact Anthony Petracca to set up an evaluation.
Minimum hours = 4 per week
* Will add hours for those who are working more advanced