SWAG offers a full schedule of classes with many different levels of gymnastics instruction
NEW Students: Click here to register, then call our office at (360) 718-7539 to verify enrollment. ​
Do you need help finding a class? Not sure which class your gymnast should be in? Call the SWAG front office at (360) 718-7539 and our friendly staff can help you find the placement and day of class you are looking for. 
Wait List: If there is a Wait List noted for the Class Status, it means the class is currently full. 
Please contact the office to be placed on the wait list for that class.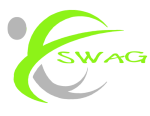 "We want to hear from you! If you do not see the class you are looking for, please call our office at (360) 718-7539. We have an ongoing "Interest List" of ​​​classes. Once we have a minimum of 2 students interested in a class/day/time and a coach available to coach it, we will open a new class."