Keep your kids active and learning this summer at SWAG Gymnastics with a variety of fun games, activities, and creative workshops designed to help improve basic skills hosted by our experienced instructors. Minimum age 4 years (potty trained0 up to 12 years old.
All skill levels are welcomed.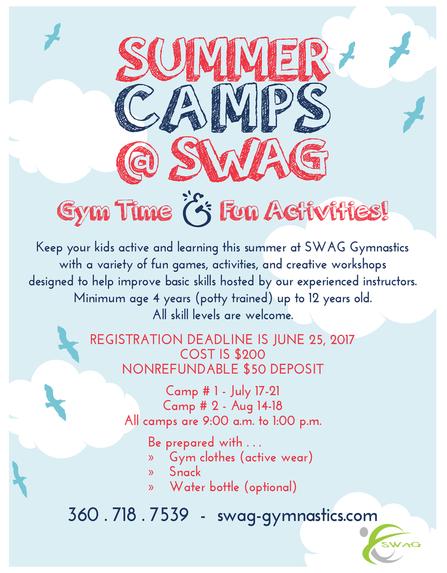 Overnighters at SWAG are a great way to get a group of people to create a team building experience. With full access to the gym, a trainer, and an assortment of activities, your group will have a blast.​​
SWAG offers many opportunities for other kid friendly businesses to come and play at our gym. Field trip events can be setup for child care facilities, parks & recreation, home school groups, and more! If you have any questions just email us at swaggymnastics.pnw@gmail.com.