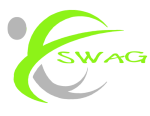 The SWAG Gymnastics team is dedicated to high quality gymnastics without compromise.  The promotion of discipline, hard work, sportsmanship, and teamwork will be lessons these athletes take with them and use the rest of their lives. Our team program will have a full set of brand new dedicated equipment for the exclusive use of team kids! ​Members of our team will compete at the local, state, regional, and national levels in the U.S.A.G. Junior Olympic Program.
The SWAG compulsory team program is the foundation for all team programs.  At this level, gymnasts will be taught the core elements for high level skills. We hold our staff and students to very high standards  to assure a positive and rewarding experience.  SWAG has the most experienced coaching staff in the area working with your athletes.  We believe a strong foundation will enable us to teach them any skill they need to be successful in the sport of gymnastics. 
Practice schedule: Training Groups determined by coaches with an average of 12 – 16 hours per week.