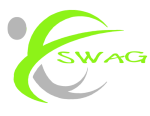 The SWAG Gymnastics team is dedicated to high quality gymnastics without compromise.  The promotion of discipline, hard work, sportsmanship, and teamwork will be lessons these athletes take with them and use the rest of their lives. Our team program will have a full set of brand new dedicated equipment for the exclusive use of team kids! ​Members of our team will compete at the local, state, regional, and national levels in the U.S.A.G. Junior Olympic Program.
TOPS / Developmental ​ | All Ages
The SWAG TOPS and Developmental classes are meant to train the athletes at a fast pace with a focus on shape, strength, and flexibility. TOPS athletes will compete a couple of times in the summer to try and qualify to a TOPS camp hosted later in the year. This program is very demanding and will require more time than a usual entry level program. Athletes that are allowed to train as a TOPS athlete must be self motivated and have a strong work ethic. In this program, families should see a faster progression through the earlier levels. Results may vary.
Athletes are required to attend a minimum of two Tops related one hour classes per week.  These classes will usually be scheduled before their normal practice or on a Saturday for up to 3 hours.  These are subject to change depending on the age and skill level of the athletes enrolled in this program.