Lil' Rubies​ | Ages 1 ½ Trough 3 years old (co-ed)
Lil' Rubies is designed to help little ones move, roll, and explore. With the guidance of their parent or caregiver, they will have a great time from warm up to saying goodbye! We will work on their fine and gross motor skills as we work through obstacles.
*Promotion from this class takes place when they turn 3 & are fully potty trained!
Diamonds ​| Ages 3 through 4 ½ years old (co-ed)
Diamonds will be your child's first step without a parent or caregiver.  In no time, your little one will begin to show independence, as they move through obstacles we have prepared for them. Your Diamond will be moving through shapes that will soon become skills, learn terminology, and work on all events with ease including tumble track. They won't want to leave!
Promotion to the next level happens when the student completes the skill list for this class or when they turn 5. (child must be potty trained)​​
Sapphires​| Ages 4 ½- 5 years old (co-ed)
In the Sapphires class, we work on making correct shapes, strengthening our bodies and making moving fun!  Students will be challenged to work their bodies through different obstacles on all events that will build confidence in themselves and trust in their coach.   

Promotion to the next level requires the skill list for this level completed.
Emeralds ​| Ages 4 ½ through 6 years of age. (girls only)
Our Emeralds class has been designed for those who are moving at a faster pace.  We will continue to focus on correct body shape and getting stronger to prepare for more advanced skill training.  Students will train on all equipment and with more time, quickly gain even more skills.
Promotion to the next level requires the skill list for this level completed.
***Invite Only Class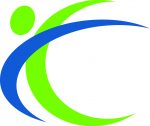 We want to hear from you! If you do not see the class you are looking for, please call our office at (360) 718-7539. We have an ongoing "Interest List" of classes. Once we have a minimum of 2 students interested in a class/day/time and a coach available to coach it, we will open a new class.