Tumbling classes are offered for a variety of reasons.  Some want to learn how to "flip around", while others need tumbling skills  for cheerleading.  No matter what the reason, here at SWAG our classes will allow participants to learn in a safe environment without missing important steps needed for success.
Tumbling 1 and Tumbling 2
Tumbling 1 – This class will go over basic shapes and movement needed to start learning tumbling skills.  Our goal is to keep moving as repetition is key to learning these higher level tricks!
Tumbling 2 – This class is for students are ready for more than basics.  They will receive training on tumbling with continued help through drills to ensure they have a solid foundation for when they are ready to connect tumble skills.
Pre-requisite: Round-off Back Handspring
We will take advantage of the tumble track, tumble strip, the foam pit, and more.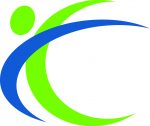 We want to hear from you! If you do not see the class you are looking for, please call our office at (360) 326-4724. We have an ongoing "Interest List" of classes. Once we have a minimum of 2 students interested in a class/day/time and a coach available to coach it, we will open a new class.