An off season opportunity to continue advancing your gymnastics skills. All 4 apparatus will be available along with Tumble Track, Tumble Strip and Rod Floor Combination with 2 landing options. Students must be experienced, off season gymnasts. 
Price for one class- $108.
If you register for both, your tuition is $162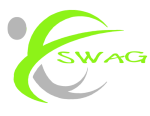 "We want to hear from you! If you do not see the class you are looking for, please call our office at (360) 718-7539. We have an ongoing "Interest List" of ​​​classes. Once we have a minimum of 2 students interested in a class/day/time and a coach available to coach it, we will open a new class."