Recreational Classes​ | Pre-school- High School
SWAG has worked to design specific curriculum for each level of gymnastics. Each athlete will be given an move up certificate with the skills required to move up to the next level which will assure that no student will be left un-challenged. Once the skills on the card are completed the athlete will be allowed to advance to the next level.
*Be sure to take your move up certificate to the front desk so they know what level to place you!
Learn More About Our Rec. Classes​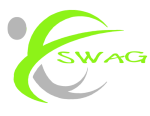 "We want to hear from you! If you do not see the class you are looking for, please call our office at (360) 718-7539. We have an ongoing "Interest List" of ​​​classes. Once we have a minimum of 2 students interested in a class/day/time and a coach available to coach it, we will open a new class."